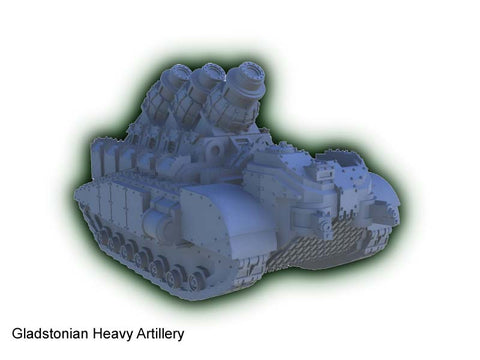 Novan Gladstonian Squadron
Where the Steel Rain Heavy unit is a wide-area effect weapon system, the Gladstonian Heavy Artillery unit is a medium range directed bombardment asset.
Slow to load and ponderous to maneuver and aim, the Gladstonian's drawbacks vanish if it is given a chance to open fire. Each of its three heavy mortars can be electronically programmed to direct their shots to fall within one metre of the preceding shell. In this manner, the thickest of armour or strongest of fortresses can be cracked open.
This set contains 5 Novan Gladstonians, each 4.2cm long, and 2.5cm wide.
---
We Also Recommend