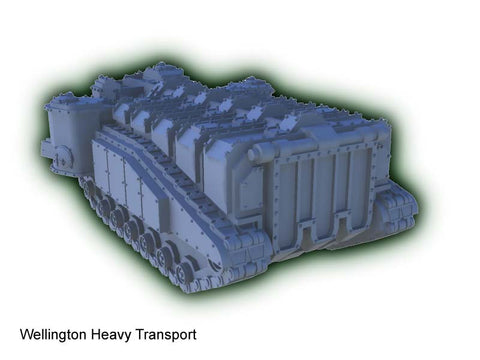 Novan Wellington Squadron
Based on an enlarged variant of the Churchillian tank hull, the Wellington Heavy Transport can transport twenty infantrymen within its cargo hold. A common sight in Novan armies, the Wellington is also capable of lending a significant weight of fire support to its transported infantry squads after they disembark.
This set contains 5 Novan Wellington Heavy Transports, each 4.2cm long, and 2.7cm wide.
---
We Also Recommend